<< Back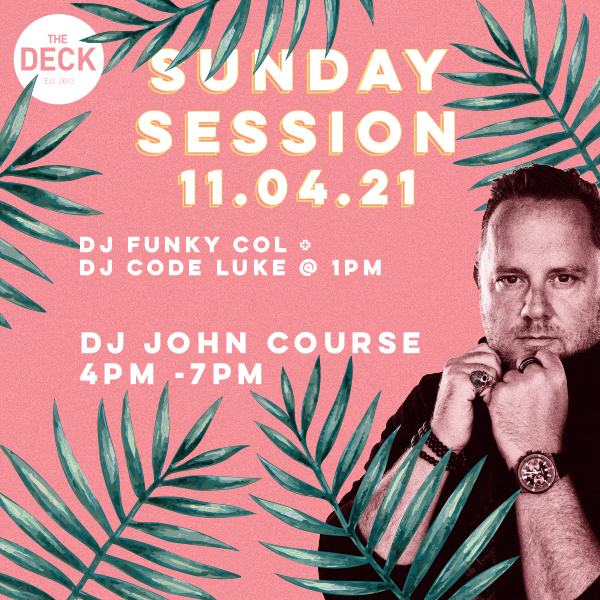 The Peninsula's biggest and best Sunday Session!
Kicking off at 1pm every Sunday!
LEGEND John Course dropping glorious tunes from 4pm!
With a resume including Ministry of Sound and OneLove – and a history of leaving sonic joy everywhere he plays – you'd be daft to miss this Session.
Featuring DJ Colin 'Funky Col' McMillan (onesixone)!
Featuring DJ Cody 'Code Luke' Edmonds (100% Entertainment)
FREE BBQ bangers in bread at 5PM because who doesn't love a banger?