SMALL BITES
V

WORLDS BEST CHIPS
9.0
The only thing better than our golden, crispy chips, is our golden, crispy chips w/ garlic aioli, classic tomato sauce and Magic salt
V

POTATO WEDGES
10.0
Chunky glorious Australian potatoes. Piled high and served w/ sour cream and sweet chilli -"If it ain't broke, don't fix it``!
PORK DUMPLINGS (3)
9.0
Twice cooked hand made gorgeous little packets of divinity. Steamed then pan seared to perfection. Served w/ house made Asian dipping sauce
GF

1/2KG CRISPY CHICKEN WINGS
16.9
Juicy golden wings, wickedly crisp and seasoned with our incredible house recipe. Served w/ spicy buffalo sauce
V

VEGETABLE ARANCINI (3)
16.9
Small batch house made arancini made from light and creamy risotto. Ever changing flavour combos. Ask the staff for today's concoction! Served w/ a garlic aioli
GF

FRIED SQUID
16.9
Flash fried squid, served w/ Spanish onion, parsley, capers, chili Napolitano, lemon wedge and rosemary salt
DECK BEEF SLIDERS (2)
15.9
Angus beef pattie, tomato, lettuce, bacon, cheese, garlic aioli and relish, served on mini milk buns
GFO

CAESAR SALAD
17.9
Bacon, croutons, lettuce, poached egg, parmesan, anchovies & caesar dressing
V : GF

ROAST PUMPKIN SALAD
17.9
With baby rocket, toasted sunflower and pumpkin seeds, pine nuts and a balsamic vinaigrette
**Add Bacon & Cheese to your Chips or Wedges
3.0
**Add Grilled Chicken to your Salad
5.0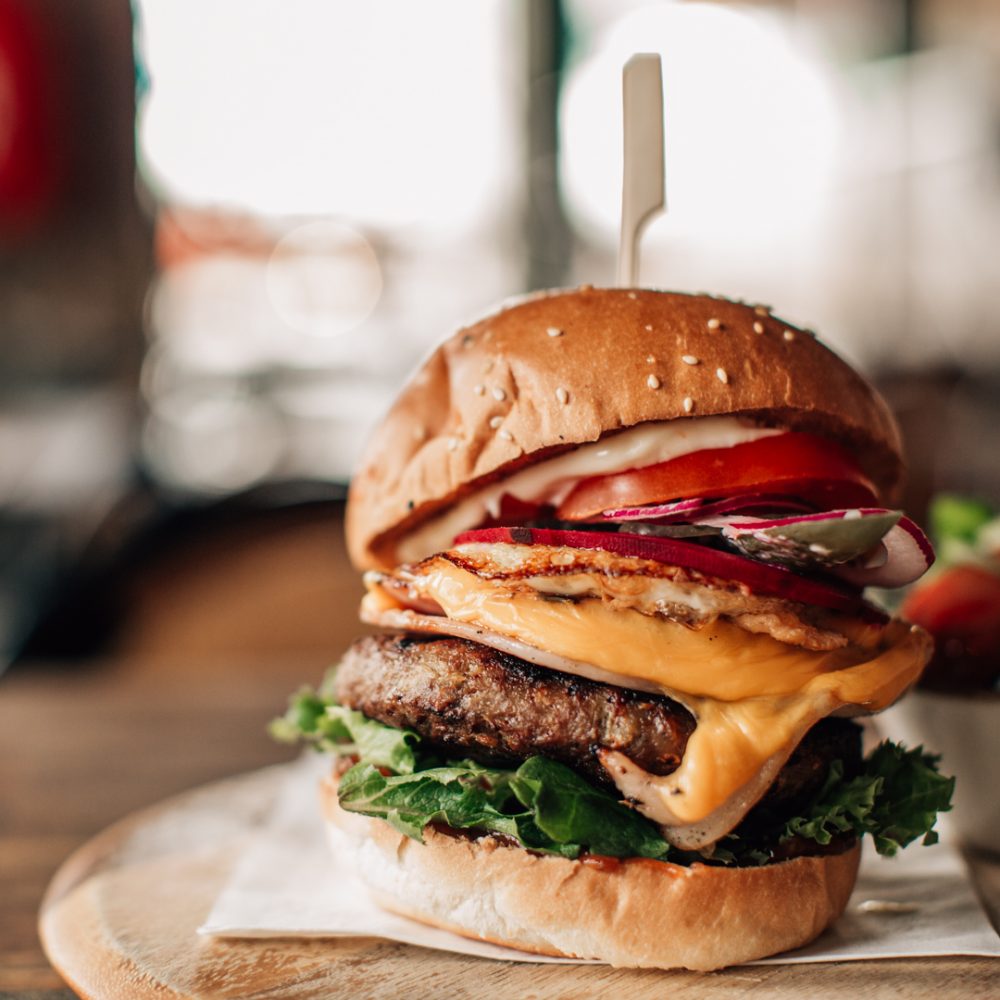 GLUTEN FREE + 4.0
V : GFO

GARLIC
10.0
Classic diamond cut with plenty of wonderfully melty mozzarella, parmesan, confit garlic & oregano
GFO

MEAT LOVERS
18.9
A work of art really. Rich Napoli and melty mozzarella stacked with ham, salami, prosciutto and chorizo
V : GFO

MARGHERITA
14.0
Buckets of rich Napoli and oodles of mozzarella topped with bocconcini and fresh basil leaves. Simplicity to die for
V : GFO

PUMPKIN
17.9
Sweet golden roasted pumpkin, toasted pine nuts, fresh rocket leaves and tangy Greek Feta cheese served on a classic Napoli and mozzarella base
BIG BITES
Surf Of The Day
Market Price
See the Specials Board!
Turf Of The Day
Market Price
See the Specials Board!
GF

200G RUMP STEAK
28.0
A lovely cut of grass fed, antibiotic and hormone free, Eastern Australian Black Angus. Cooked to your liking. Choose two (2) sides from chips, mash, salad or fresh seasonal vegetables; plus your choice from our home made gravy, mushroom sauce or green peppercorn sauce
THE WORLDS BEST PARMA
27.0
A 350G Juggernaut. Many say it's the best, most mouth-watering and tender parma they've ever had anywhere! Served w/ chips and salad of course
MEGA SCHNITZEL & GRAVY
24.0
Simple, massive, yet awesome. Served w/ house made gravy, chips, salad and a lemon wedge
BEER BATTERED FISH & CHIPS
26.0
Tender flat head tails, cooked to order in a fresh house made Furphy beer batter w/ awesome chips, crisp side salad, tartare sauce and a lemon wedge
CLASSIC DECK BURGER
24.0
Grilled 180g beef pattie, cheese, grilled bacon, tomato, lettuce, tomato relish and garlic aioli on a toasted milk bun. Served w/ chips and tomato sauce. // ADD egg or extra bacon +2.0 // ADD beetroot, pickle or onion +1.0
KIDS MENU
KIDS BEEF SLIDER
12.0
Angus beef pattie, bacon, cheese, garlic aioli and relish, served on mini milk buns w/ world's best chips
KIDS FISH N CHIPS
12.0
Snack sized, battered and fried fish Served w/ worlds best chips
GRILLED CHICKEN & CHIPS
12.0
Flame grilled chicken served w/ worlds best chips